Jasmine Tea Crème Brûlée.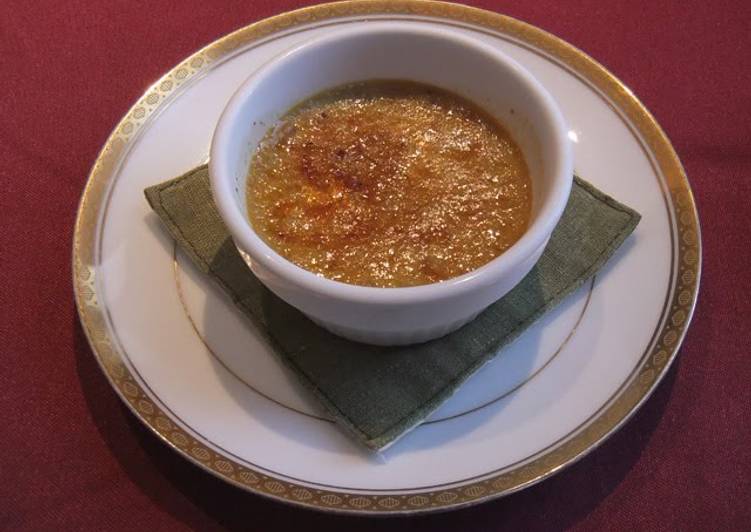 You can cook Jasmine Tea Crème Brûlée using 8 ingredients and 8 steps. Here is how you cook that.
Ingredients of Jasmine Tea Crème Brûlée
You need of A.
You need 90 ml of Milk.
It's 240 grams of Heavy cream (38%).
You need 15 grams of Jasmine tea.
Prepare of B.
It's 75 grams of Egg yolk.
Prepare 60 grams of Granulated sugar.
You need 1 of Granulated sugar (for torching).
Jasmine Tea Crème Brûlée step by step
Boil together the A ingredients and add the jasmine tea. Cover the mixture with cling film and let it sit steaming for 5 minutes..
Strain the mixture before returning it to the heat, then boil..
Combine all of the B ingredients in a bowl and beat them together until pale..
Stir the mixture from Step 3 into the mixture from Step 2 and strain again..
Remove any scum from the mixture and pour into cocottes or similar containers..
Place the containers into a tray filled 2/3 with 55℃ hot water..
Preheat the oven to 180℃ then place the tray inside and steam-bake for 20-25 minutes..
When the brûlées have baked, let them cool and sprinkle some granulated sugar over the top. Crisp the tops with a blow torch to complete..