Spicy garlic potato salad dressing. Sara makes Spicy Thai Potato Salad, a perfect side or entree for your next barbecue! Get the Spicy Thai Potato Salad recipe..on Yummly Potato Salad Dressing IAllRecipes. all-purpose flour, white wine vinegar, water Bacon-caesar Potato Saladbestfoods. lemon juice, garlic, grated Parmesan cheese.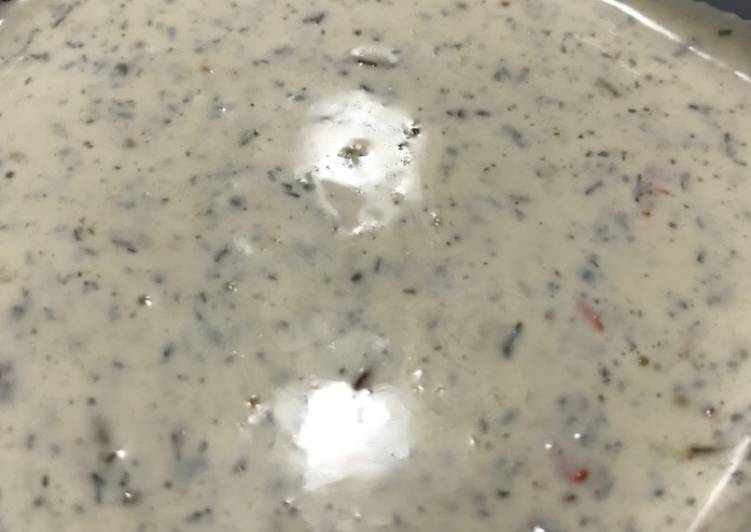 Two: Make the dressing by mixing together the olive oil, lemon juice, soy sauce, coriander, parsley, garlic, red chilli flakes, paprika, cumin and salt. I like the combo of sweet and white potatoes. Purple potatoes, unpeeled red-skinned potatoes, and white potatoes make up the delicious themed salad. You can have Spicy garlic potato salad dressing using 7 ingredients and 1 steps. Here is how you cook that.
Ingredients of Spicy garlic potato salad dressing
You need 1/2 cup of each kewpie mayo and sour cream.
It's of Juice of small lemon.
Prepare 1 1/2 tsp of garlic salt.
You need Tsp of black pepper.
It's Splash of white wine vinn.
Prepare 1/3 cup of grated Parmesan.
Prepare to taste of Crushed red pepper.
Capers, Dijon mustard, garlic, and tarragon make this creamy potato salad unique. It's also best The amazing mayonnaise salad dressing gets spicy flavor from some of the pickling juice. Recipes include ranch, creamy Italian, honey poppy seed dressing and more! This Garlic-Herb Potato Salad is perfectly vibrant and flavorful thanks to the herbed vinaigrette dressing and it's likely going to become a go to potato salad recipe for you.
Spicy garlic potato salad dressing instructions
Mix all and store for at least a couple hours.
Tender red potatoes are tossed with a simple lemon herb dressing and served warm or cold. Let your sweet potatoes cool before you toss them into the salad. Ingredients: ½ cup diced onion ½ teaspoon garlic While your sweet potatoes cool, it's time to make the best part of the salad — the dressing! Add all of the ingredients in your blender and liquefy. This healthy Spicy Southwestern Salad recipe has roasted sweet potatoes, black beans, corn, lettuce, and creamy avocado dressing!